How to invest in Bitcoin and other crypto?
Bitcoin, Ethereum and other cryptocurrencies are attracting more and more attention from investors.
For example, Elon Musk and his company Tesla recently invested $1.5 billion in Bitcoin.
But investing in Bitcoin, is that a good idea for you or not?
We explain what cryptocurrency is exactly, how you get it, what you should pay attention to if you want to invest in cryptocurrency and why it is or is not a good idea to invest in Bitcoin, Ethereum, Cardano or other altcoins.
Do you want to start buying Bitcoin, Ethereum and other cryptocurrencies immediately?

Compare crypto exchanges here, choose the right broker and buy your first crypto coin.
What is cryptocurrency?
The world of cryptocurrency started in 2008 with Bitcoin. Everyone has heard of Bitcoin, but what exactly are we talking about?
Cryptocurrencies are digital means of payment.
An important feature of cryptocurrencies is that they are stored online by a decentralized network of computers. For example, more than one organization is the big boss.
To achieve that, cryptocurrencies run via blockchain technology. Here's how it works:
How does blockchain technology work?
There is a database where all information is stored. A central person or an organization cannot modify this data organization database is adjusted using the entire network consisting of numerous computers.
These countless computers all independently process and verify part of a piece of information so that the data cannot be manipulated.

All computers connected to the network have the same rules. An important rule is that there are only several coins in circulation. And no one can change this (unlike the euro, where the European Central Bank can print new euros indefinitely).

All transactions that have ever been made are stored publicly and are visible to everyone.
This creates a decentralized everyone can check for themselves whether everything is correct. In this way, banks are no longer needed in the process, and rules cannot simply be changed.
Crypto is also called the money of the future. The biggest advantages of crypto are:
No minimum amount The money of the future does not include a minimum amount
because every value can be paid. Where with the euro, we are dealing with a minimum amount of 1 cent; in Bitcoin, you can pay with, for example, 0.0000000001 Bitcoin.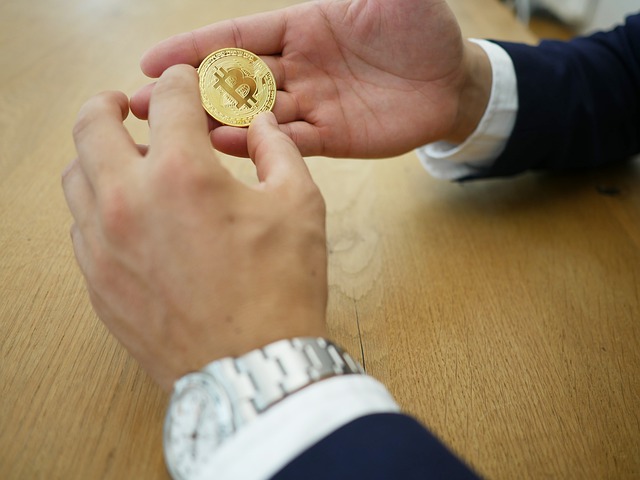 There are now more than a thousand digital currencies on the market, also known as altcoins. Altcoin is the name for all existing cryptocurrencies except Bitcoin. Examples of altcoins are:
Tether

Ethereum

Bitcoin Cash

Ripple

Dogecoin

Tron

Litecoin

Chainlink

Cardano
What is a Bitcoin?
The cryptocurrency all started with Bitcoin. Bitcoin was the first cryptocurrency issued without interference from the Central Banks 2008.
Due to the financial crisis, confidence in the banking sector had declined sharply, and therefore, Bitcoin, a new digital means of payment, was an interesting investment for many.
Bitcoin is a way of value exchange, directly from person to person (P2P), without the involvement of a third party.
Fun fact: The coin was developed by Satoshi Nakamoto, but no one knows who is behind this pseudonym.
How can I invest in cryptos like Bitcoin?
When you want to start investing in cryptos, you naturally want to get the best result, but how do you get Bitcoins, Ethereum or other cryptocurrencies?
There are several ways to buy Bitcoins or other crypto. You can buy cryptos easily and quickly through a broker such as eToro or Bitpanda. Creating an account is free and without obligation.
By comparing crypto exchanges you can easily choose the right broker that suits your situation.
Follow the step-by-step plan below to buy crypto.
Bitcoin buying step-by-step plan
We take Bitcoin as an example in the step-by-step plan, but this is also possible with crypto coins such as Ethereum, Cardano etcetera.
Step 1: Choosing a reliable broker
To easily buy Bitcoins or other cryptos, you need to choose a reliable trading platform to purchase these coins.
There are dozens of active crypto exchanges that you can choose from. Choosing the right business can therefore become quite difficult.
To make the process a bit easier for you, we compare the most popular crypto exchanges for you in the following article:
Step 2: Create an account
With the trading platform, you can easily create an account with your email address.
Sign in with your email address and choose a secure password.

The exchange verifies your account by requesting your identity document and personal data.

Fund your account
Have you gone through all the steps? Now you are ready to buy Bitcoin, Ethereum or other crypto.
Step 3: Buy Bitcoin
After your account is all set, you can start buying Bitcoin or other crypto.
After logging in, you will get an overview of all the cryptos you can buy on the platform.
Typically, novice investors buy Bitcoin as a long-term strategy.
You buy the coin at a time when the price is low and keep an eye on the price. The moment the price rises, you can sell the Bitcoins again.
Step 4: Store Bitcoins
After you have purchased Bitcoins, they are stored online on the platform itself, but there are risks associated with this. Cryptocurrency is stored in an online or offline wallet. 
You can easily transfer the purchased coins to your offline wallet via an online exchange. This way, you are independent and in possession of your own cryptocurrency.
Step 5: Sell Bitcoin
Has the price risen significantly, and would you like to sell Bitcoins? This can also be done easily via your broker.
Your wallet will indicate exactly what you have in Bitcoin or other cryptocurrencies. If you own a currency, you have the option to sell it.
Decide how many Bitcoins or how much value of Bitcoins you want to sell. Once you think it's a good time to sell, click the button. The broker will now find a buyer and complete the sale.
Investing risks in Bitcoin and other cryptos
Many risks are associated with investing in Bitcoin or other cryptocurrencies. The main chances are:
The price of Bitcoin and similar cryptos can fluctuate a lot. You can get a high return but also lose much of your money. Therefore, only invest money that you can afford to lose.

Unlike

 a stock

, cryptocurrency has no underlying value. The price is entirely determined by supply and demand in the market.

Danger of hackers

Online, many active criminals try to steal digital wallets with cryptos. If this happens, you may suddenly lose all your cryptocurrency.

Investments in cryptocurrencies are not under any supervision 

No legal protection

Savings in the bank are protected up to €100,000 by the deposit guarantee scheme. In the case of cryptocurrency, there is no such safety net in place.
Advantages of investing in Bitcoin and other cryptos
The whole cryptocurrency thing is still in its infancy. The market can therefore become much larger if more large companies and investors step in.
Some investors and banks even believe the Bitcoin price can rise to € 500,000. To give you an idea: Bitcoin is worth around €40,000 when writing this article.
That would mean an increase of 1150%. In comparison, an average return on the stock market is around 7-8%.
However, this is just speculation and can go either way. It is also important to know that the majority of cryptos will fail to be a success.
When you are going to invest in cryptocurrency, a good strategy is necessary. However, it is difficult for beginners to find out where to start. That is why we have written an extensive guide for you about the different coins in circulation.
Please note
Only invest money that you can afford to lose.
The cryptocurrency market fluctuates enormously. This can mean, on the one hand, that you can get a lot of returns and, on the other hand, that you can lose all your money.